Tomorrow is your last chance to take advantage of the offer to get a free Heroic Character (assuming you haven't claimed one already). 14th Anniversary Player Missions are all live in game now (or a limited time). Also, Plane of War is totally happening next week!
Last Day for Free Heroic Characters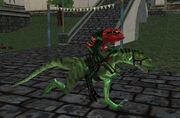 We pushed out the end date for the free Heroic Character promotion one more day. This is because some players had issues claiming their free Heroic Character, and we wanted to make sure that no one missed out on this. The one free level 85 Heroic Character offer is now available until March 27th, 2014 at 11:59PM PDT.
In case this is the first time you've heard about this, you can get more information about Heroic Characters here . 
14th Anniversary Content
During SOE Live 2012 players designed unique missions that would go in game to celebrate the anniversary of EverQuest. Today three of these missions became active again for a limited time.
For more information about the 14th Anniversary Player Missions, see the article here . 
Plane of War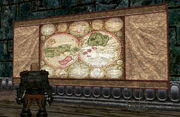 "Here you stand, on the brink of war. Before you enter the Plane, you should ask yourself, 'Am I prepared?'" – Commander Gorok
The gates to Rallos Zek's realm have remained sealed so long that most mortals have simply forgotten that his plane has been left despoiled all this time. Now the rumors of the Warlord's domain becoming accessible have reached the ears of god-slaying adventurers. Veteran adventurers are already preparing to trek into this new, yet strangely familiar place, to reap the rewards of plunder. Will you be one of them?
The Plane of War will become available to players next week.
What have you been up to in-game lately? Are Heroic Characters your thing, or is there something else that you're excited about in Norrath?